Imbibe Story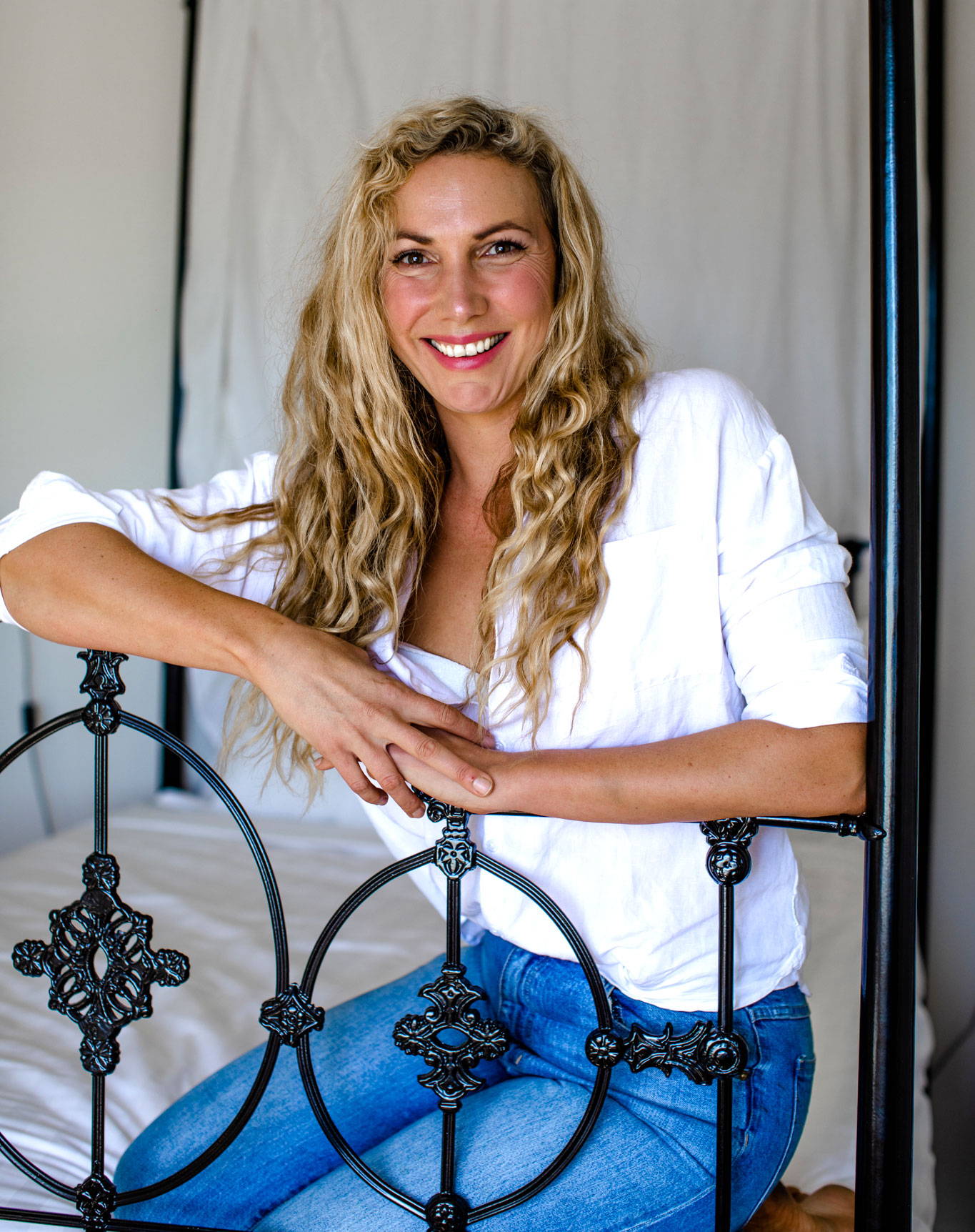 HEY!  I'M FELICITY, I'M THE FOUNDRESS OF IMBIBE.
My mission is to infuse more goodness and beauty into your every day so you have the vitality to dream big, hustle hard, love strong and achieve all your heart's desires.
Because when you're full of energy, the world is yours to explore.
I started Imbibe to help heal my own tummy troubles, an autoimmune condition and all sorts of other health challenges that had me feeling and looking less than my best.
I wasn't able to be the best wife and mum for my family - and I just knew there had to be a better way to live.
Using our Inner Beauty Range, which I developed with my team of scientists, those pesky conditions are a thing of the past.
I know what it's like to feel run down, depleted and overwhelmed.
I know what it's like to feel exhausted, and to have no answers….
I also now know how it feels to be brimming with vitality and lit from within. 
It's now my absolute passion to share our range with you.
I'm married to a surf-obsessed hunk and have two exquisite young daughters who keep every day a wild ride!
My debut book, Probiotic Drinks at Home has become an international sensation, published in 5 countries and in translation in 2 languages.
My ideal day is spent floating in the crystal clear waters of the Pacific Ocean just in front of our cottage in Byron Bay on the most Easterly point of Australia, and cuddling my young daughters.
Who am I kidding?
It would totally also involve Beauty Chocolate and lots and lots of local macadamia nuts picked straight off our orchard.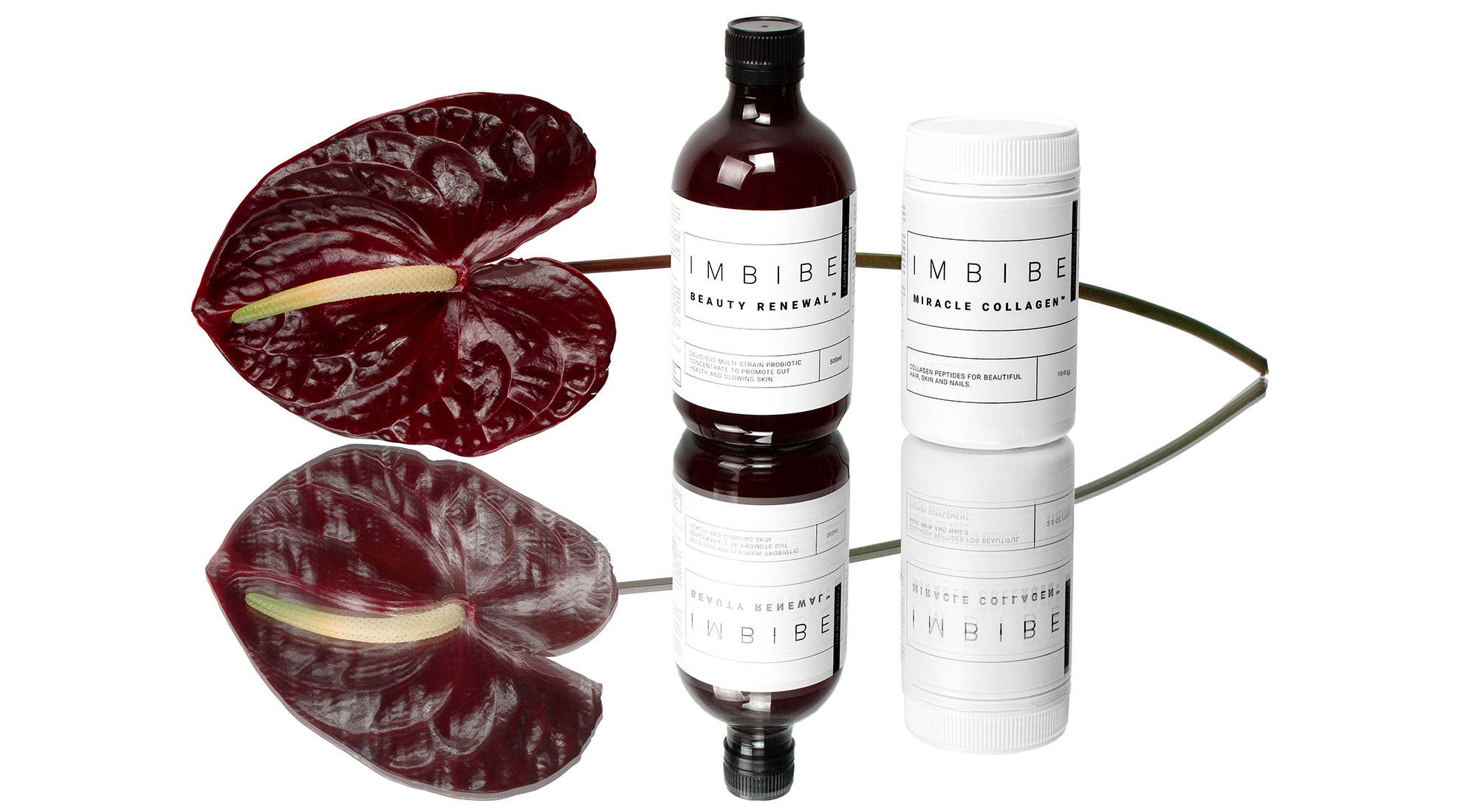 Imbibe was founded with one singular purpose: to offer Next Generation pure bio-active and bio-available products that are as beautiful as they are potent.
Our products blend the best cutting edge innovations in science and bio-active technology with delicious potent beauty boosting ingredients.
The Inner Beauty Duo has been formulated with our team of microbiologists and scientists to deliver a range that works synergistically to plump and firm skin and nourish the health of your gut with every delicious sip. 
Your ingestible skincare routine is as simple as adding a scoop of Miracle Collagen to your morning coffee and a shot of Beauty Renewal to your water.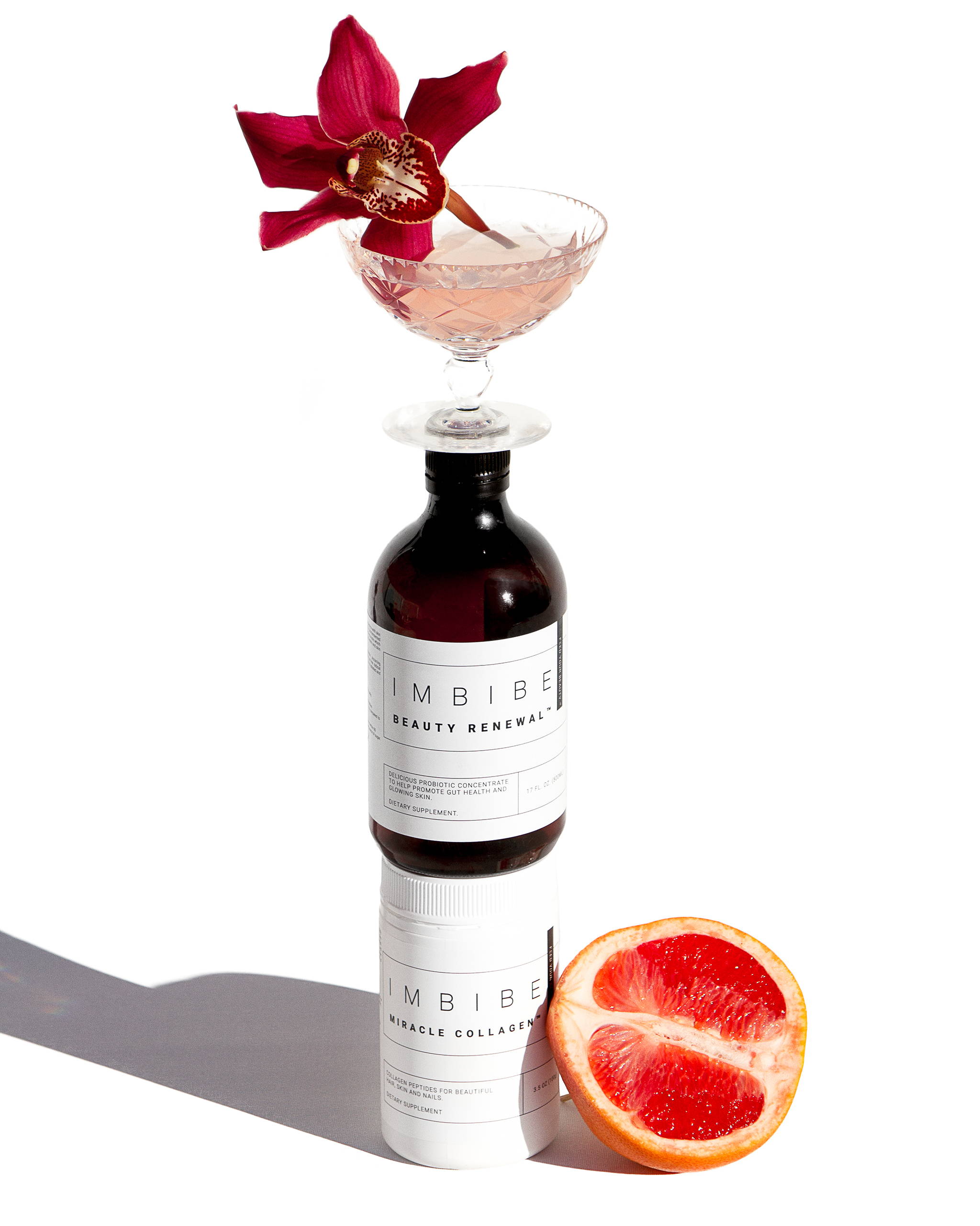 BIO-ACTIVE. Our products are bioactive. They're unique in that scientific studies show they stimulate collagen production in the skin. The average molecular weight of the collagen is 2kDa- this is scientifically proven to stimulate the skin cells. 
BIO-FERMENTED. Our proprietary 5-stage, 28-day lacto- fermentation process unlocks the nutrients and probiotics to make them more easily assimilated by your body.
BACKED BY SCIENCE. We've assembled a team of leading microbiologists and scientists to bring you the highest quality products that are inspired by nature and backed by science.
PROBIOTIC RICH. We believe in feeding your microbiome with a broad range of probiotics so that your gut is truly nourished and you can thrive.
SUGAR-FREE. You're sweet enough. Our products are either 100% or 99% sugar-free and don't contain nasty fake sweeteners. 
GUT HEALTH. Your gut is the cornerstone of optimum health and vitality. Our products support and nurture your gut which can help give you robust immunity, hormonal balance, and dewy skin. 
GLUTEN FREE All our high-quality products are gluten-free.